This information is requested so that we can assist you in the selection of your new dog. This information will be kept strictly confidential. 

Since the animals on our website depend on us to be their advocates, their welfare is given our careful consideration when selecting a home that will be the best for their needs. The consultation process is designed to help us assist you in finding the animal most compatible with your lifestyle.

Please fill in all information as it applies to you. Once complete, please submit the form. We will review the information and contact you as soon as possible. Please note that only an adoption application that is completely filled in will be considered by our application reviewers.

Thank you for considering adopting a dog from All Star Pet Rescue!

1.

The Dog(s) interested in:
2.

Your Name:
3.

Your FULL Address:
     (Street, City, State, Zip Code)     

4.

Home/Cell Phone:
5.

Work Phone:
6.

Your E-mail Address:
7.

Best time to reach you?
8.

How did you hear about                         our pets?
9.

Personal reference with phone 
           number & relationship.

10.      Is this your first experience with a pet?

11.     Do you currently have any other pets at home?

12.     If you do not currently have a pet(s), have you had pets in the past?

14.     How long did you have your last pet                   and what was pet's name?

15.     What happened to your last pet?

16.      Who is/was your veterinarian?

17.     Vet's Practice name and full address: 

18.      Vet's telephone number:

20.     What name are the vet records                     under?

24.      How long have you lived at current                 address?

25.      You currently live in:

* If you checked "rent" or "other", are pets allowed?     

27.      Landlord/owner's name:

           (required if renting)

28.     Landlord/owner's phone number:

29.     Number of people in your household?

30.     Do all adults know you plan to adopt? 

31.     Are there children in your household? If           so, please list by age. 

32.     Are there any in your household with known allergies              or medical conditions?

33.      Where will your new dog be kept during the day?

           (Please note if you are willing to crate train your 

            new pet or not.)

34.      Where will your new dog be kept at night?

35.     Is there anyone home all day?

If "no", how many hours will pet be left alone in a 24-hour period?  

36.     Where will your new dog be kept while alone             and when you go away for vacation?

37.      Are you financially able to give your new dog routine and             emergency medical care such as rabies, vaccinations,                 innoculations, exams or parasites, ear mites, etc?

38.    Would you object to a visit or call from a volunteer to                   see how you and your new dog are doing?


39.     Do you want a dog for:

40.      Do you realize that you will probably have to housetrain a dog/puppy?

41.      Are you familiar with leash and licensing laws in your community?

42.      How will your dog be confined to your property?

43.      Do you have a fenced-in yard?

Is yard completely fenced in?

44.       What will you do if your dog chews furniture or shows other desctructive behavior?

45.       Do you need explanation of how to introduce a new dog to your current pet(s)?

46.      Are you familiar with the feeding recommendations for a dog or puppy?


47.      Please tell us anything else about yourself that you may want the adoption counselor to know and to take into consideration about your ability to adopt one of our pets? 

By signing below, you certify that you understand the following:      

---  All Star Pet rescue reserves the right to refuse any adoption application.

---  The information contained within this application is accurate and not misleading in any way.

---  All Star Pet Rescue reserves the right to contact any individuals on this form.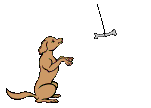 19.     Approximately when was your last            visit? 

21.     What do you feed your pet?                          brand name? 

22.     What heartworm preventative do                 you currently use?

23.     What flea & tick preventative do                   you use?